Success Stories
Carolyn Aebi, Director of the study done at the University of Minnesota
Click Here to Read – Success Stories from the Study done at University of Minnesota
It is a pleasure to put to paper a few words about such an incredible book
As an educator and former Department Chair of a nursing program, I can definitely attest to the life changing attitude that can happen with a student who embraces the philosophy of You Are Smarter than You Think program.
We started using this book on a volunteer basis with students, and by word of mouth the classes became so large we offered them to all nursing students. The pros of using this book are many. I have seen students go from pushing a C to an A with the study techniques and class room activities. It is truly amazing when the "marriage" of how a student learns best, is partnered with the availability of a book that shows them how to use that intelligence. Most of the students I works with have some idea of their gifts for receiving, reorganizing and retaining information but have little idea of how or why to use those gifts. In their exit essays many of my students have written about how Mollan-Masters' book has empowered them to win and use their gifts not only in academic contexts, but in professional and personal ones as well. Several have told me it has changed their lives. Simply put this book is a gift and I can't imagine teaching university studies without it.
-Greg Heinrichs University Studies Eastern Michigan University
---
At Villanova University, we test the students in their freshman year using the You Are Smarter than You Think book. The students often find it fun to learn about themselves. Over the many years that I have used this program with students, I have found that if the students use it as planned, they can have much greater satisfaction in learning, spend less time studying and remember information for a much longer period of time. This creates less academic stress and a greater self-esteem all of which leads to a better college experience!
-Colleen Meakim, MSN, RN Director, Learning Resource Center Villanova University College of Nursing
---
As a nursing instructor one of the most frustrating things I have had to deal with is the students who excels in working with patients and yet fail in the classroom. Most often these students flunk out of the program and I know in my heart they would make the best nurses. When I found the You Are Smarter than You Think program I knew I had found the solution. This book has made a world of difference for many of our students.
We are now saving all of those students that before would have dropped.
-Nancy English PH.D. R. N. Professor of Nursing Golden West College
---
A student's perspective
Debbie Gallagher wrote a letter a few years ago that went like this: She wanted to share her experience. She too was in a nursing program and before nursing she was a very good student. When she got to nursing her test scores dropped to 73 and this really scared her.
So she gave in and read the
You Are Smarter than You Think
book. To her it was a pain to make some of the changes she had to make – like taping her lectures. She thought this whole process would take so much time. But in fact she reported that she learned the information much faster and it stayed with her long after the test was over. And she wants to report that at first she didn't think the You Are Smarter than You Think book had anything to teach her but she now realizes that she was turning her back on gold.
---
Flunking Freshman
I met a young man in one of my workshops years ago. He told me that he had flunked his freshman year of high school and was held back. And that he was now flunking it again. We discovered how his brain worked. I showed him how to organize what he had to learn and then had him study by kicking his soccer ball against the garage. He was very body kinesthetically talented. He called me two weeks later and he was ecstatic. He had received no grade below a B and his folks were thrilled too.
---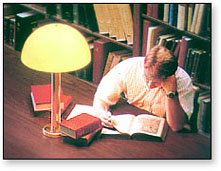 Adult Learner
Betty a Licensed Vocational Nurse had tried to get into a nursing program several times. She failed the entrance exam two times. At the insistence of one of the instructors she began using the
You Are Smarter than You Think
book. She retook the test using these techniques and much to her surprise and joy she not only passed the entrance exam but got one of the highest score anyone had ever achieved.
---
Graduate Student
Berry a new graduate student was going back to school for his job. School had always been easy for him. So before the first test he crammed and promptly flunked the first test. He couldn't believe it. They were asking him to apply the information not just repeat it back. Fortunately his best friend had heard about the
You Are Smarter than You Think
book. He got a copy and read it over the weekend. He was intrigued by the new techniques that were designed to work with his personal brain. He had nothing to lose so he tried everything for the next test. It was perfect. He really understood the material and he was able to answer the questions. It was amazing – so simple and yet very powerful.